Home
The Mountains Are Calling Puzzle, 1000 Pieces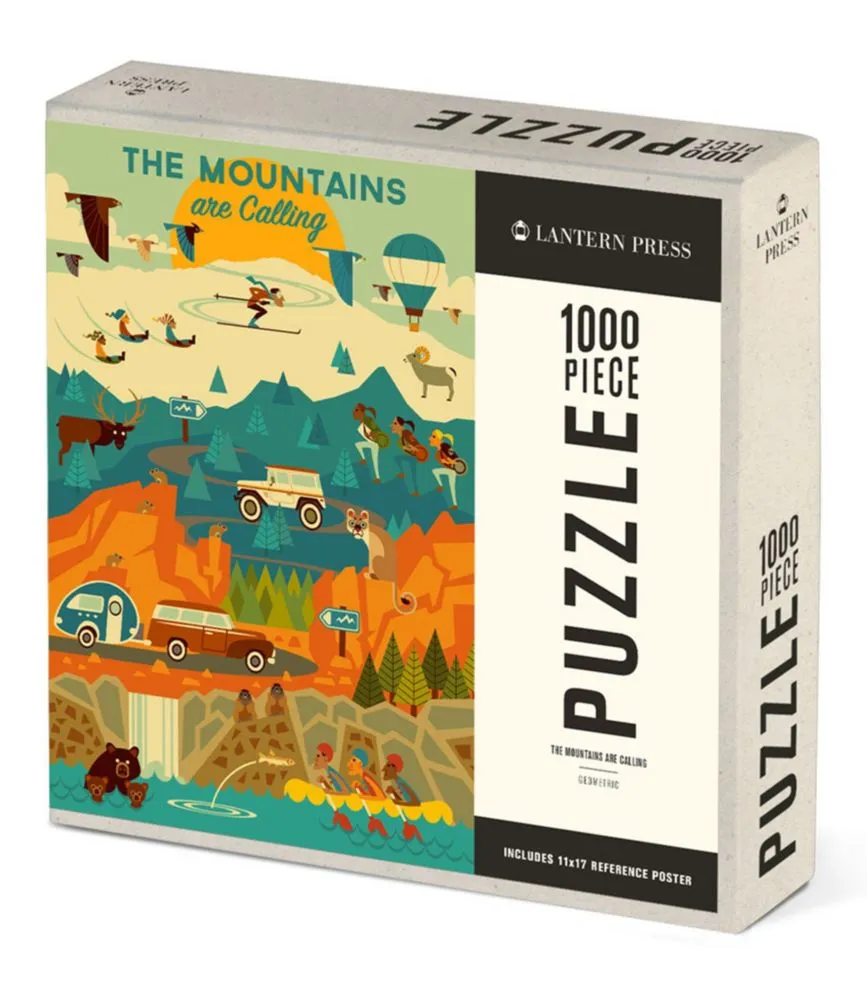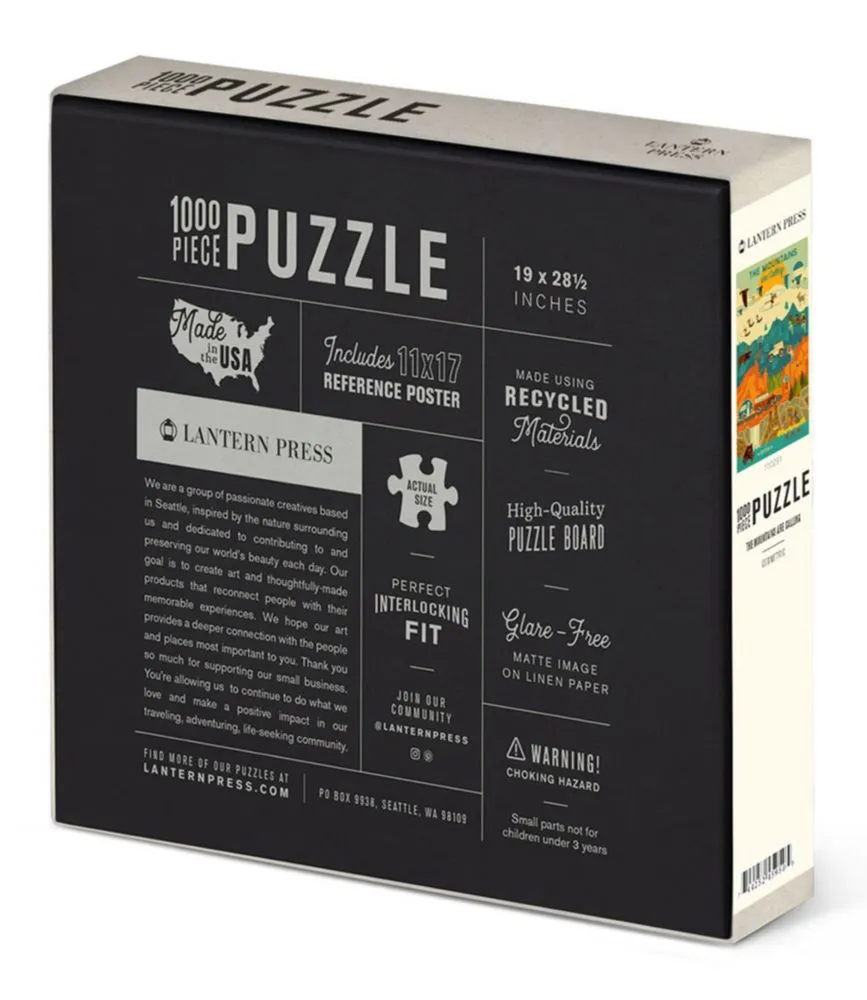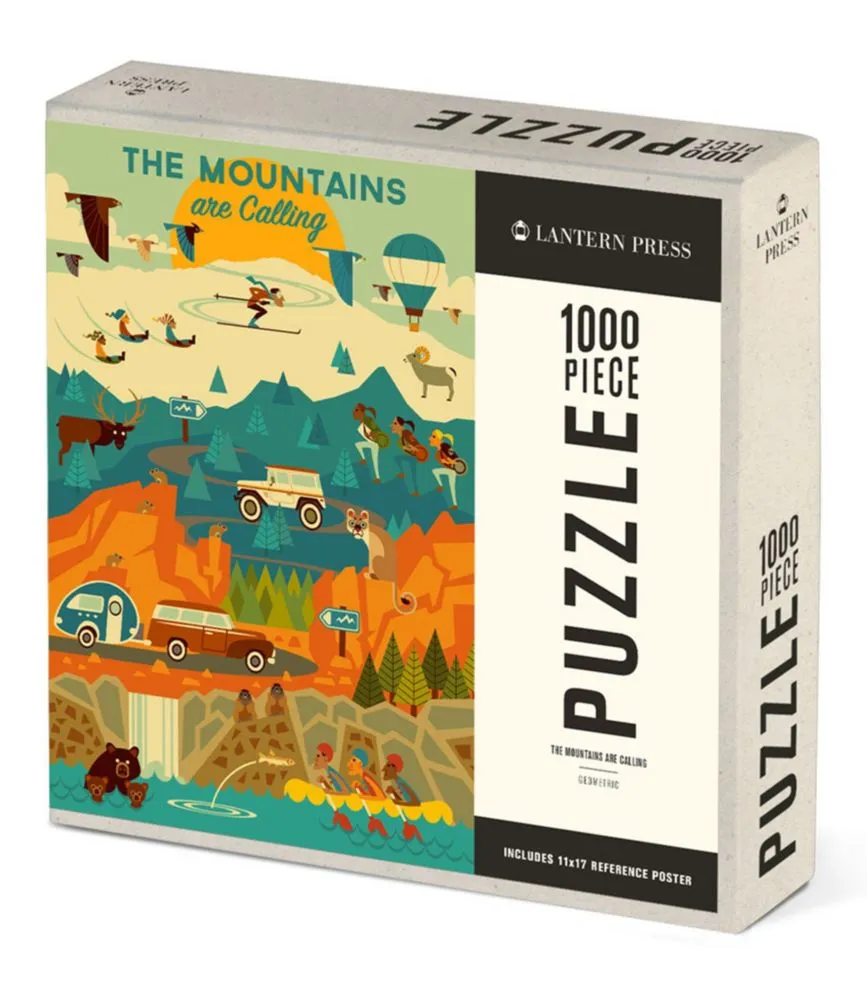 The Mountains Are Calling Puzzle, 1000 Pieces
Celebrate your love of outdoor adventures with this unique vintage-style 1,000-piece puzzle. Made here in the USA.
Dimensions: 18.5" x 28".
Dimensions: 9" x 9".
Premium, extra-thick high-grade chipboard.
Glare-free matte image.
Perfect for family fun — also makes a great nostalgic gift for puzzlers and outdoor enthusiasts.
Interlocking, random-cut pieces.
1,000 piece puzzle; includes an 11" x 17" reference poster.
Completed puzzle measures 18.5" x 28".
For ages 8+.
Made in the USA.