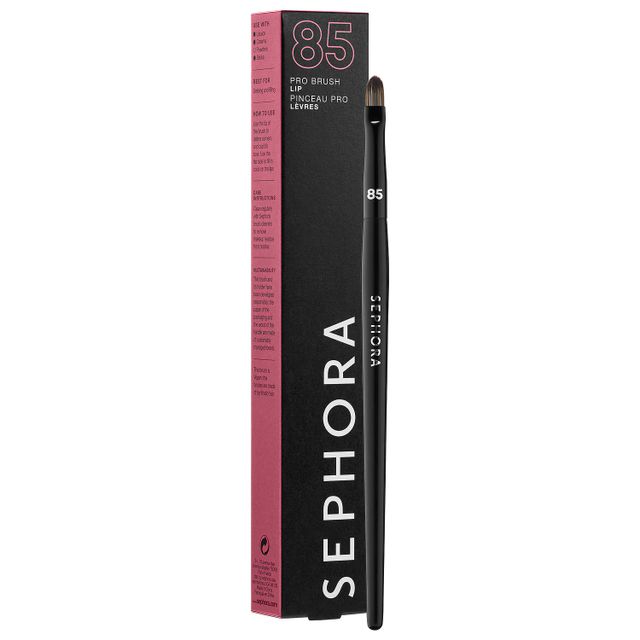 PRO Lip Brush #85
What it is: A lip brush that is perfectly tapered to a point for precise application of all lip products.

What Else You Need to Know: This brush has a tapered shape that allows for defining and filling in the lip like an expert. This lip brush easily paints on lipsticks for an evenly saturated application. It works especially well with liquid lip formulas.

PRO Brush Collection, thirty brushes with the highest-quality, hand-shaped vegan synthetic bristles. The tapered artistry handles help offer ultimate control in makeup application to help you create any makeup look you desire. This brush and its holder have been developed responsibly: The paper of the packaging and the wood of the handle are made of sustainably managed forests.