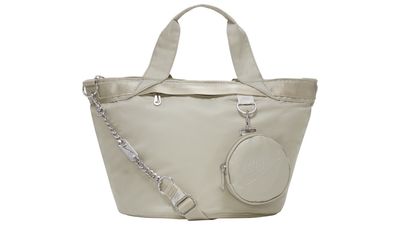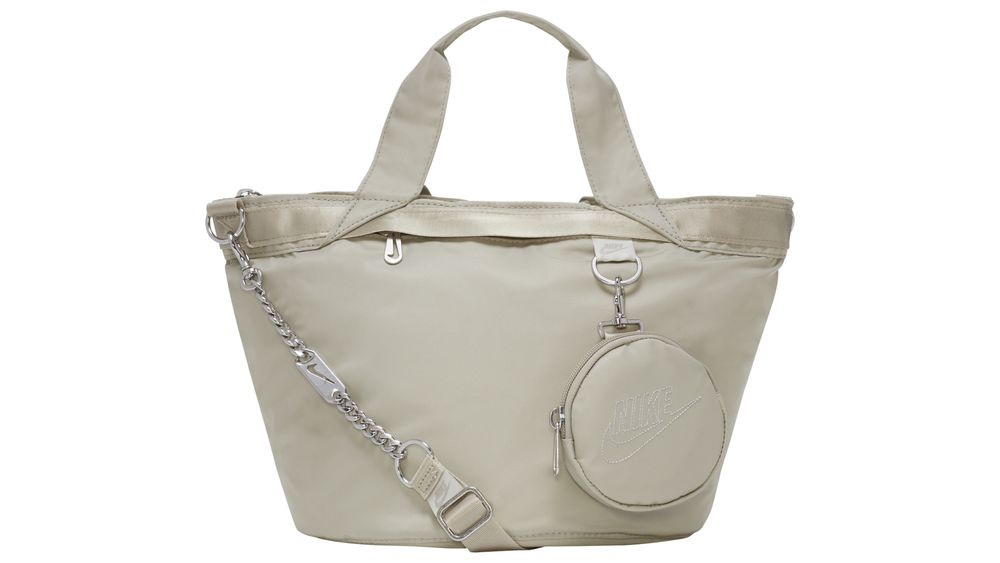 Nike Futura Lux Tote - Women's
Visit retailer's website
Visit retailer's website
Designed to match your flash, the Nike Futura Lux Tote elevates a Nike favorite with polished metal accents, a satin lining, and a removable clip-on accessories pouch. The large main compartment with zip closure secures your stuff, while additional pockets inside and out help keep you organized on the go.
Nike Futura Lux Tote features:
The crossbody strap accented with elegant chain details add eye-catching style.
The two hidden pockets ticked under the top webbing offer additional storage solutions.
The large loop handles bring offer multiple carrying options.
Dimensions: 16" L x 9" W x 9" H.
100% polyester. Imported.