Home
Mini My Way & Acqua di Gioia Perfume Duo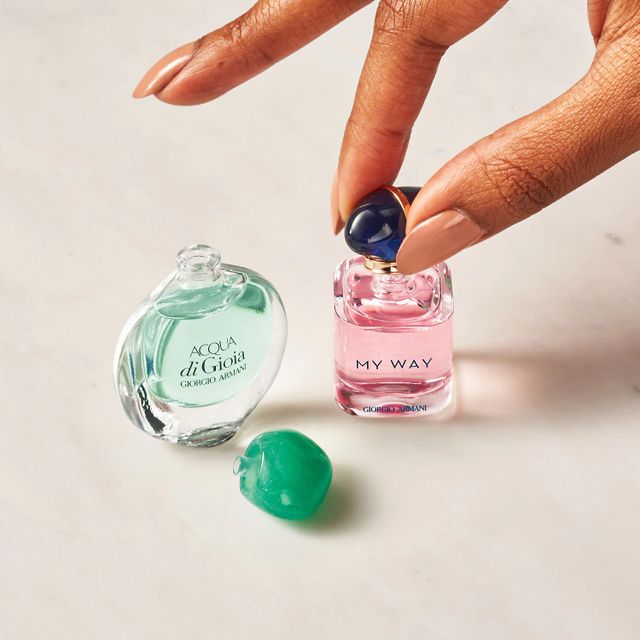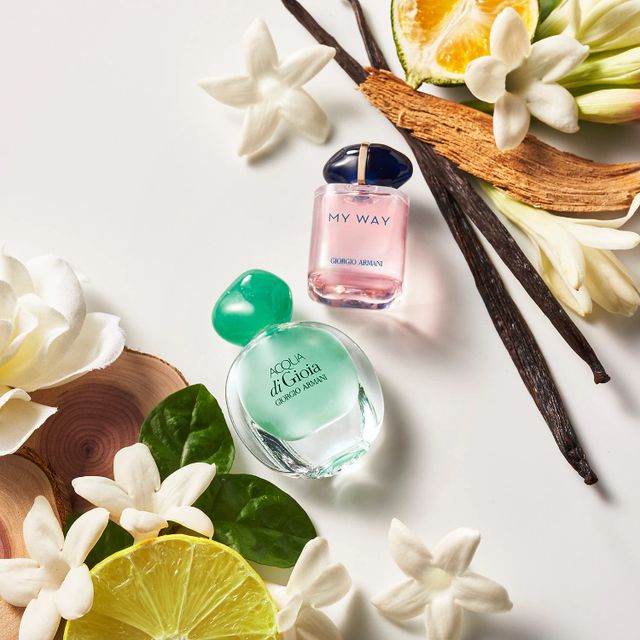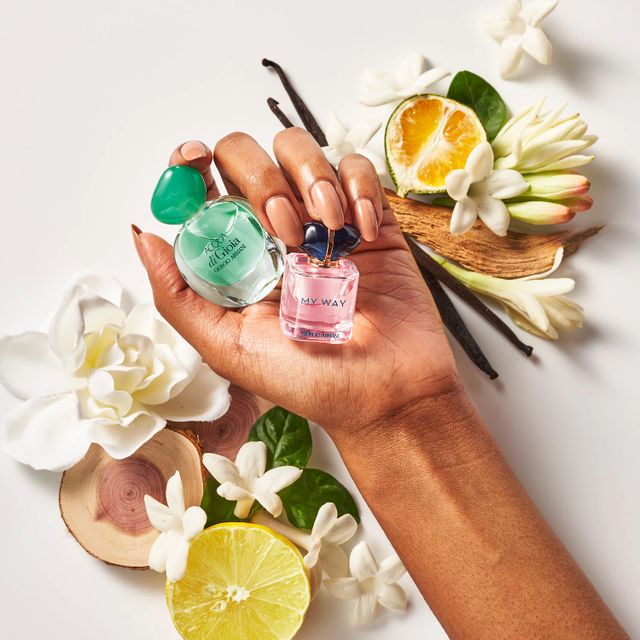 Mini My Way & Acqua di Gioia Perfume Duo
Set Description: Discover your next signature fragrance with this travel-size gift set featuring My Way Eau de Parfum, a feminine floral fragrance with a heart of orange blossom and tuberose atop a vanilla perfume base, and Acqua di Gioia, a refreshing women's scent with a heart of gardenia and jasmine.
About the Bottle: Each mini perfume showcases the unique hue of the scent.
About the Fragrance: My Way is inspired by discoveries and connections, sourcing key ingredients from around the world. Acqua di Gioia is inspired by the rhythm of the waves off Italy's Mediterranean coast, bursting with the energy of the sea in a blend of serenity and exhilaration.
This Set Contains:
- 0.23 oz/ 7 mL My Way Eau de Parfum
- 0.17 oz/ 5 mL Acqua di Gioia