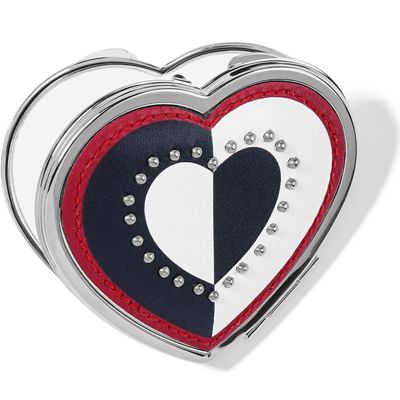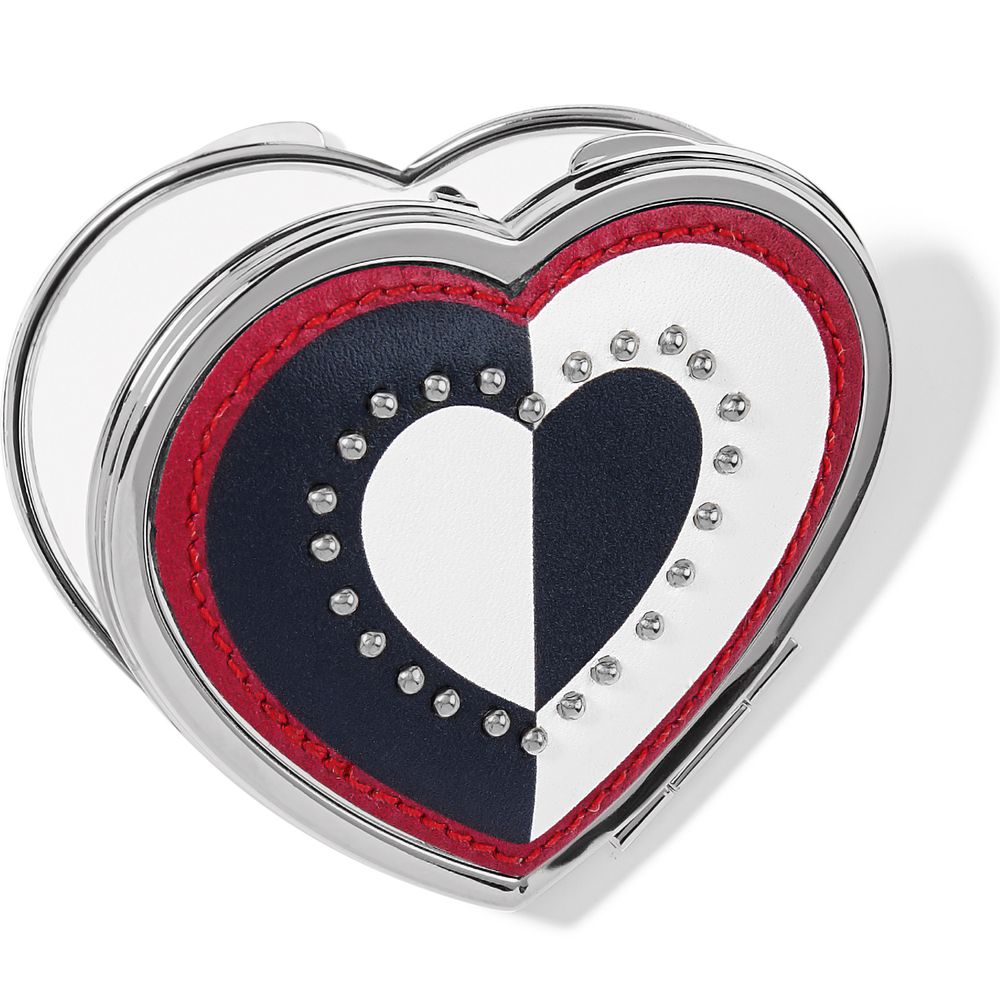 Look Of Love Heart Compact Mirror
The British – along with American artists including Andy Warhol – ushered in bold graphic art in the 1960s. Tom Clancy reimagines the genre with art on leather – high-contrast black and white hearts, puffy red hearts and nailheads.
Width: 2 3/4"
Height: 2 1/4"
Depth: 1/2"
Exterior Material: Leather
Top Closure: Pressure retractable closure
Features: 1 side 2.5 magnification
since this is a natural product, clean and condition regularly.
just wipe down with a dry 100% cotton cloth, keeping it away from water or any silver cleaners.