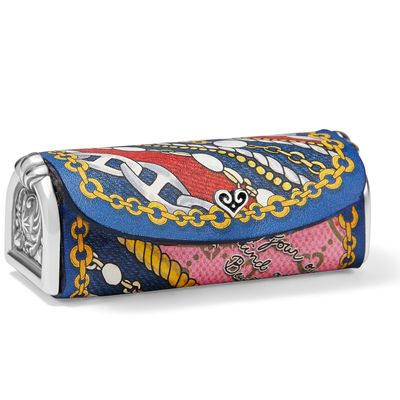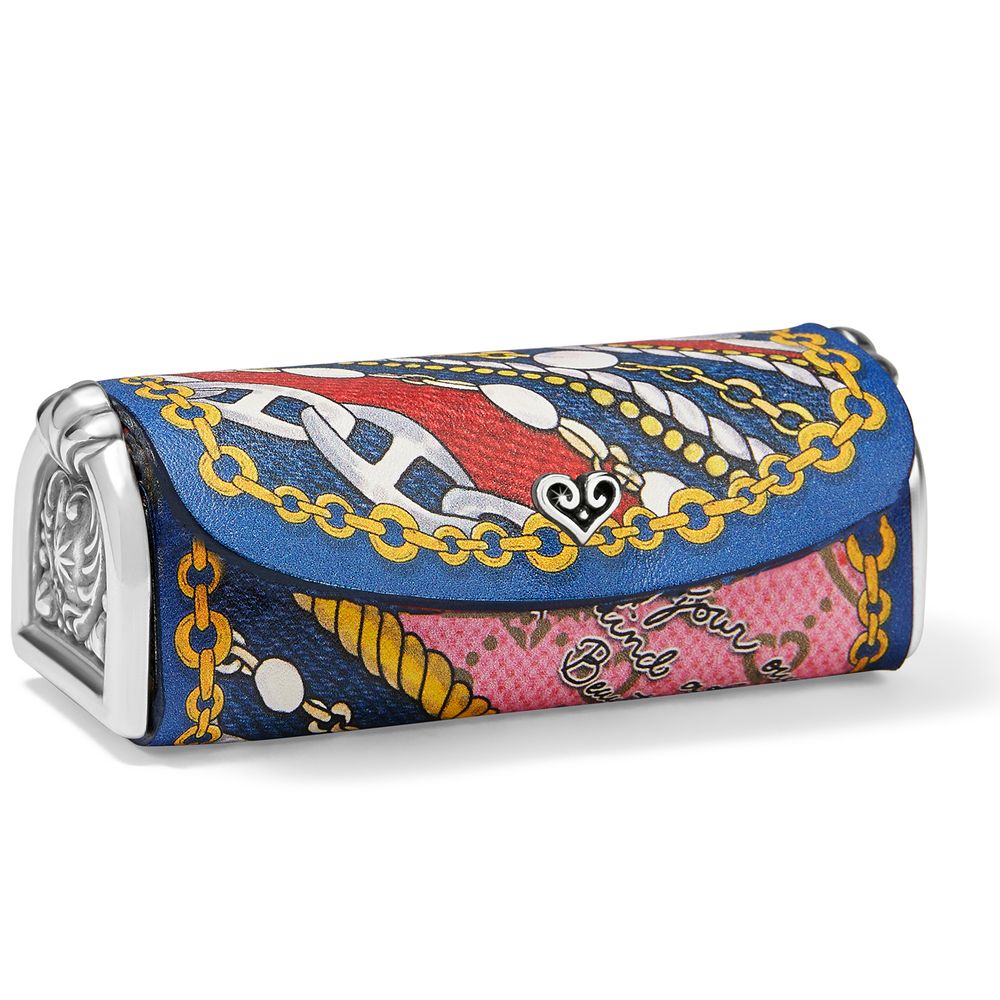 Jewel Lipstick Case
More than a practical lipstick caddy, this colorful and artful little lipstick case pays homage to the couture houses of Paris, based on designer scarves depicting chunky statement chains and jewels.
Width: 3 1/2"
Height: 1"
Depth: 1 1/4"
Exterior Material: Leather
Top Closure: Snap
Features: Interior mirror
Features: Message
since this is a natural product, clean and condition regularly.
just wipe down with a dry 100% cotton cloth, keeping it away from water or any silver cleaners.