Home
GOOPGLOW Morning Skin Superpowder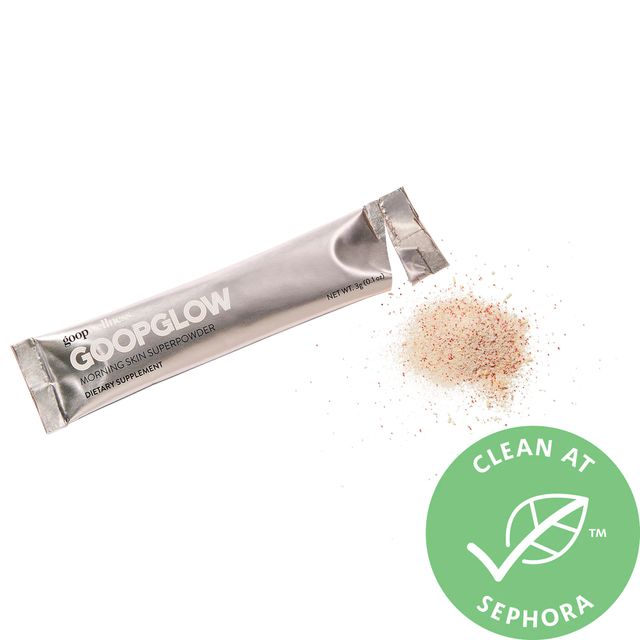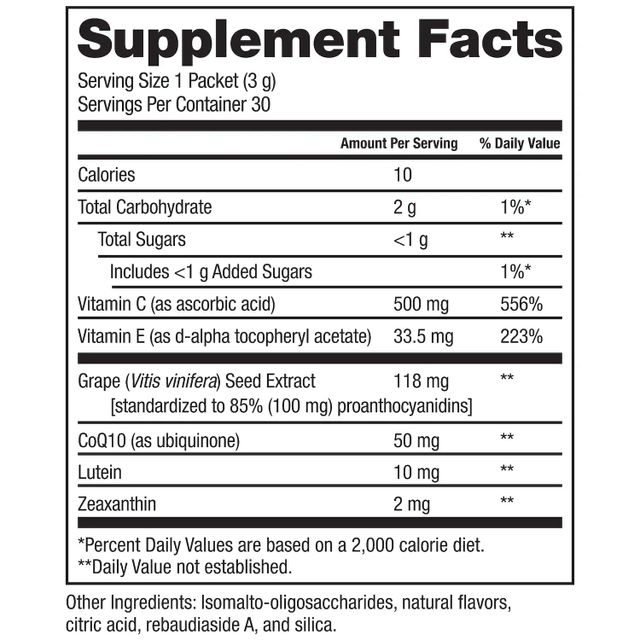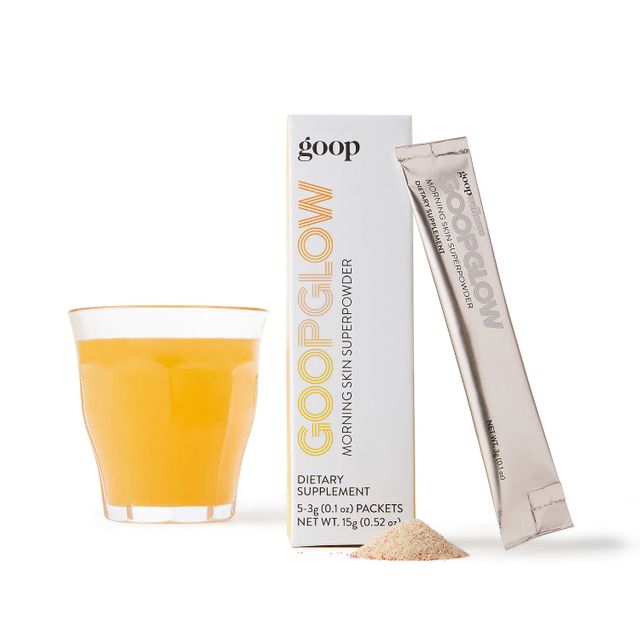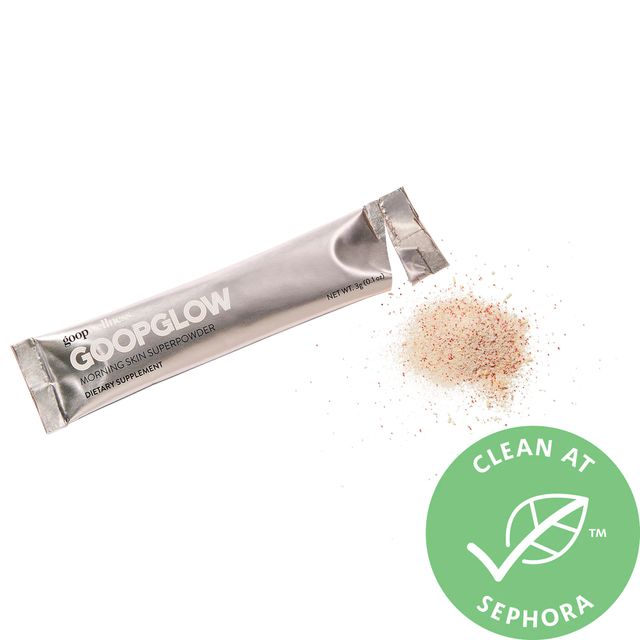 GOOPGLOW Morning Skin Superpowder
Beauty Benefit: Supports Healthy, Glowing Skin*, Fights Free Radicals*, and Helps Build Collagen*

What it is: A daily drink for glowing skin, made with six skin-supporting antioxidants: vitamins C and E, CoQ10, grape-seed extracts, lutein, and zeaxanthin.

What it tastes like: Reminiscent of your favorite childhood beverage, it tastes like a burst of fresh citrus.

How to use: Take one three-gram sachet in eight ounces of water daily.

Dosage: One three-gram sachet

When to expect results: Eight to 12 weeks

What Else You Need to Know: A power shot of antioxidants designed to reduce the free radical effects of the sun, pollution, stress, and more, it helps protect against oxidative photodamage, which can lead to signs of premature aging like dullness, uneven tone, fine lines, and loss of firmness.*

*These statements have not been evaluated by the Food and Drug Administration. This product is not intended to diagnose, treat, cure, or prevent any disease.