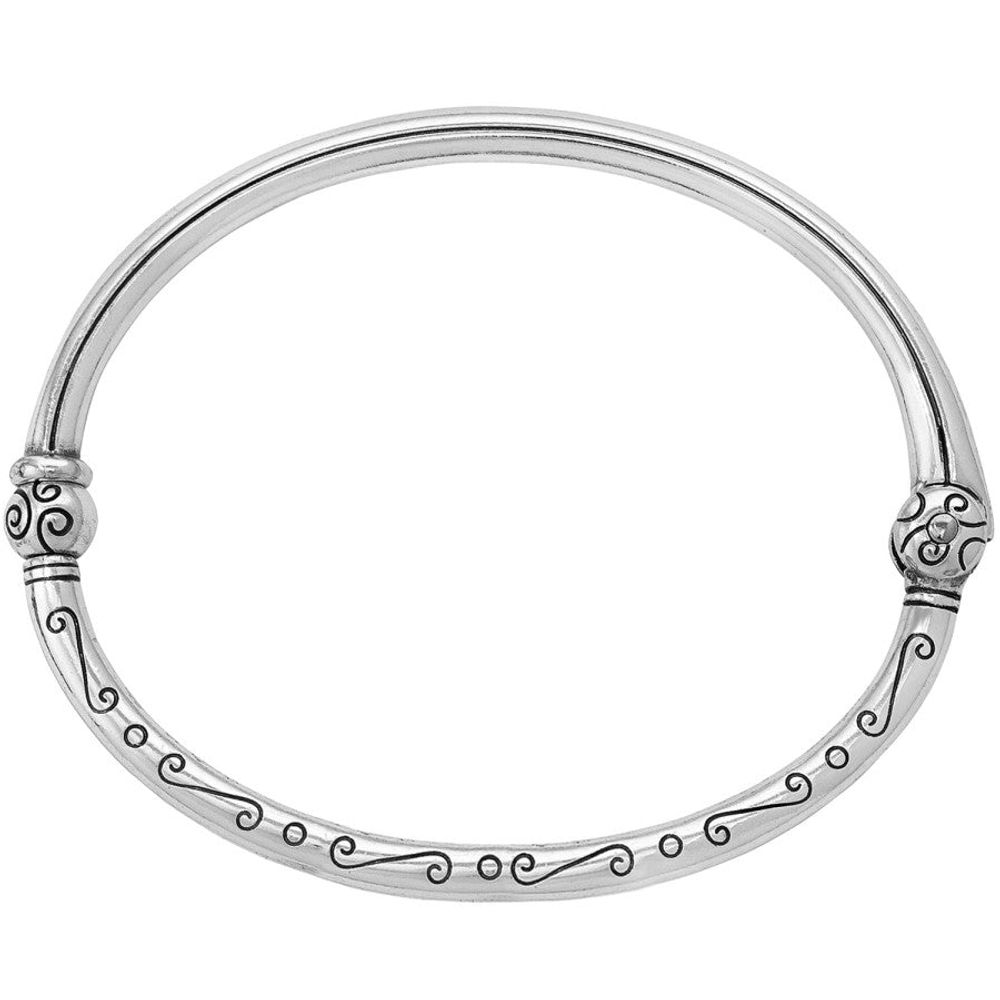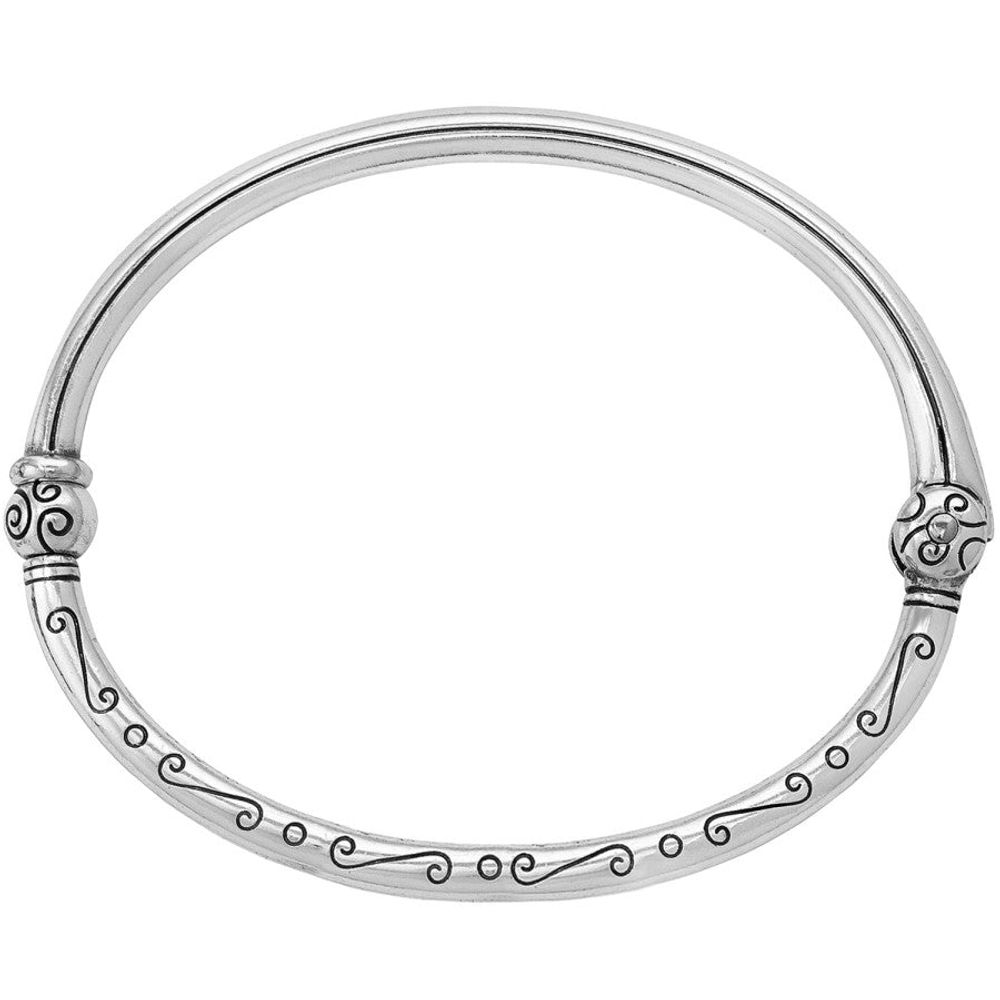 Charming Bangle
Quantity:
Marvelous, ingenious! A charm holder hinged bangle beautifully engineered to hold charms on its top half only. Side ball bead unscrews to add decorations. Our silver items have a protective lacquer finish to help prevent oxidation. To care for our silver items, simply wipe down your pieces with a dry, 100% cotton cloth. Keep them away from water, jewelry cleaners, silver cleaners, treated polishing cloths, perfumes, hairspray, lotions, hand-sanitizers and make-up. We offer our own that you can safely use.
Closure: Magnetic hinge
Diameter: 2 3/4"
Finish: Silver plated
Type: Bracelets
Width: 1/4"