Home
BEAUTYBLUSHER Makeup Sponge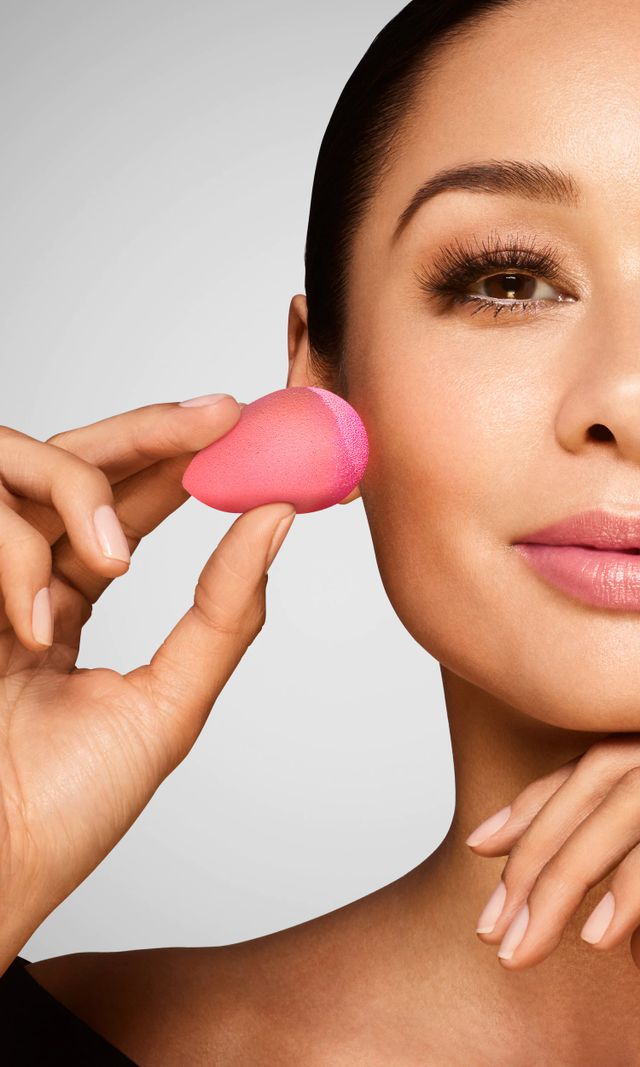 BEAUTYBLUSHER Makeup Sponge
What it is: A super soft, exclusive, latex-free foam applicator that's perfectly sized for the apple of your cheek—applies blush or highlighter in one swift bounce.

What it does: No clown cheeks here. This medium-size Beautyblender is designed to deliver and seamlessly blend the perfect amount of color. From cream blushes to holographic powders, Beautyblusher helps you achieve everything from a naturally sheer finish to a powerfully pigmented look to finish off your flawless complexion.

Pro Tip: Use on highpoints of the face and collar bone to apply cream or powder highlighter.

What it is formulated WITHOUT:
- Parabens
- Sulfates
- Phthalates

What else you need to know:
beautyblender's unique material is aqua-activated. When wet, it expands to about twice its size and becomes super soft to create an even, smooth blend and bounce, returning to its original size when it air dries. It is handcrafted in the USA.

beautyblender has chosen to use non-toxic, water-soluble dyes. For this reason, your beautyblender may shed dye for the first couple of washes—similar to a pair of blue jeans. Once you squeeze the water out of the beautyblender, the excess dye is removed as well. The dye does not transfer to the skin.