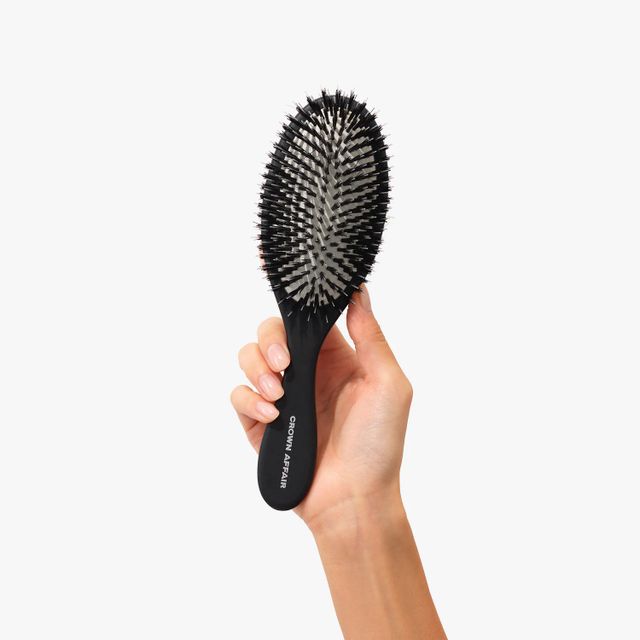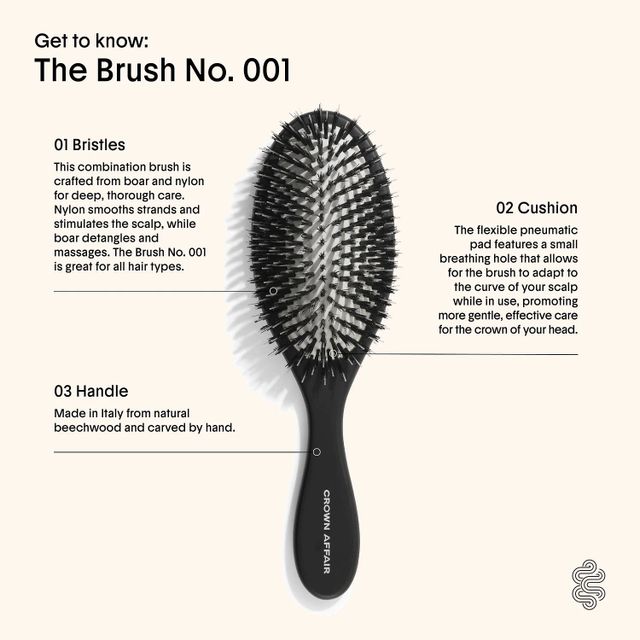 The Brush No. 001
What it is: A handcrafted beechwood dual-bristle brush made from ethically harvested boar bristles and high-quality nylon for a healthy scalp and silky strands.

Hair Type: Straight, Wavy, and Curly

Hair Texture: Fine, Medium, and Thick

Hair Concerns:
- Shine
- Straightening and Smoothing
- Damage, Split Ends, and Breakage

Key Benefits:
- Stimulates scalp to support growth
- Distributes natural oils through strands
- Gently detangles and adds volume

What Else You Need to Know: This combination brush is crafted from ethically harvested boar and high-quality nylon for deep, thorough care. The bristles gently stimulate scalp so hair grows longer and faster while distributing natural, healthy oils throughout your strands, preventing them from becoming dry and brittle.