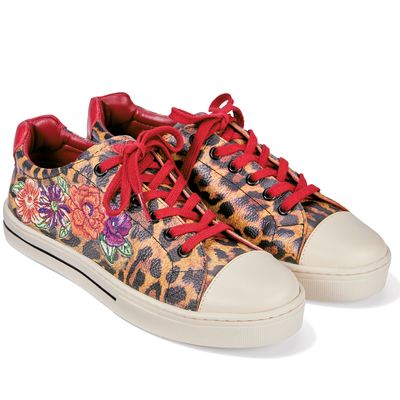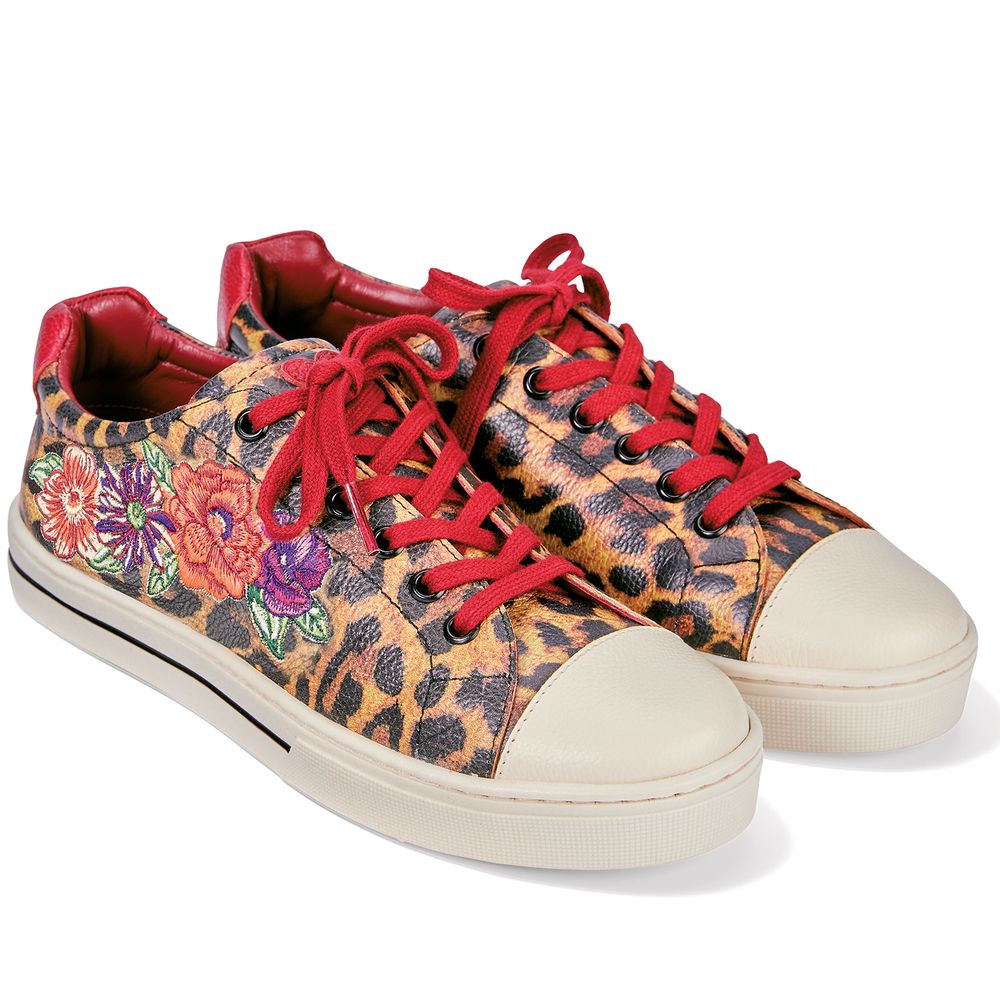 Spots Sneakers
Leopard printed soft tumbled leather, has a colorful overlay of embroidery in 9 hues (most embroideries have 5-7 colors maximum). It's a totally luxurious designer sneaker!
Heel Height: 1"
Material: Leather
Lining: Leather
Sole Material: Rubber
Origin: Brazil
Store all shoes in the original box, using the paper stuffing as you received it.
For our leather shoes, we suggest regular cleaning with a clean cloth.
A warm damp cloth can be used to clean our microfiber shoes.
For any silver ornamentation, just wipe down with a dry 100% cotton cloth.