Home
Rose De Chine Eau De Parfum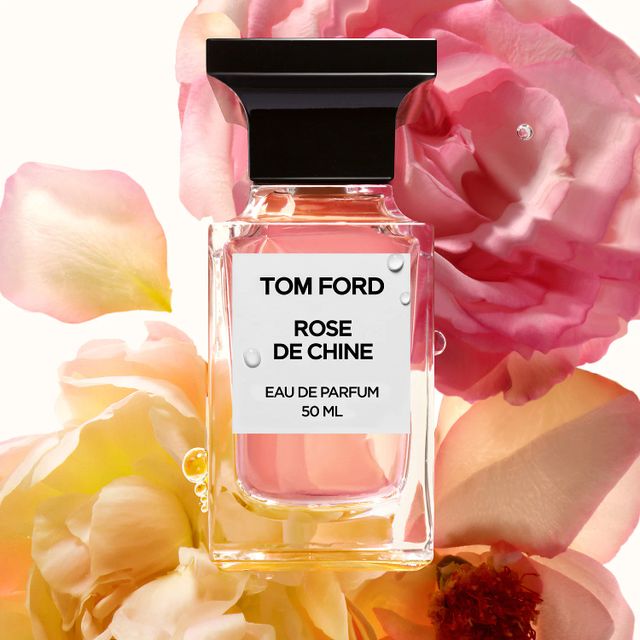 Rose De Chine Eau De Parfum
Fragrance Family: Floral

Scent Type: Warm Florals

Key Notes:Rose Absolute, Rose Water Extract, and Golden Peony

Fragrance Description: An unexpectedly decadent, untamed rose, Rose De Chine contrasts vibrant Chinese peony with the smoky carnality of cistus absolute and myrrh.

About the Bottle: Rose De Chine is contained in a translucent Private Blend bottle with a decadent, blush-pink juice. The 50 mL flacon is designed with a matte-white label, glossy-black lettering, and a glossy-black cap. The 250 mL decanter is ornamented with a glossy-black stopper and luxe neck cord.

About the Fragrance: Meant to be savored with every inhalation, Rose De Chine contrasts Chinese golden peony notes with an exquisite "rose-on-rose" distillation, evoking vibrant blooms while cistus absolute and myrrh release a provocative, smoky sensuality.