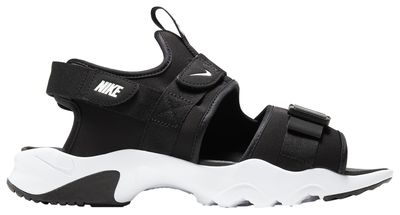 Nike Canyon Sandal - Men's
Quantity:
BUILT FOR ADVENTURE.
Begin your journey in this Nike Canyon Sandal, a rugged hiker made with ACG-inspired design features. From the outskirts to the heart of the city this versatile powerhouse will keep you steadfast and comfy on your feet. Its beefed up outsole, plush foam midsole, and triple-strapped closure will allow you to take whatever terrain comes your way on your journey.
Rubber on the toe and heel add traction and durability.
Deep flex grooves and large lugs help you find firm ground.
Hook and loop strap closure.
Pull tab on tongue.
Adjustable straps on the heel and foot let you personalize your fit.