Home
Near & Native Candles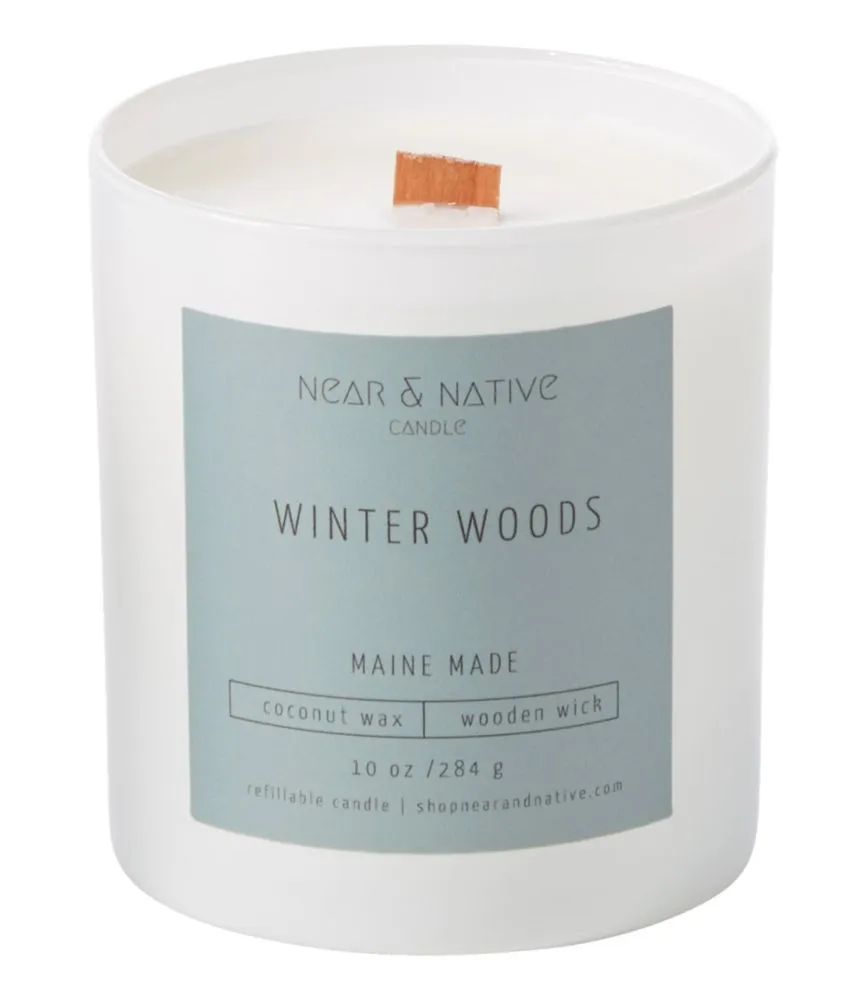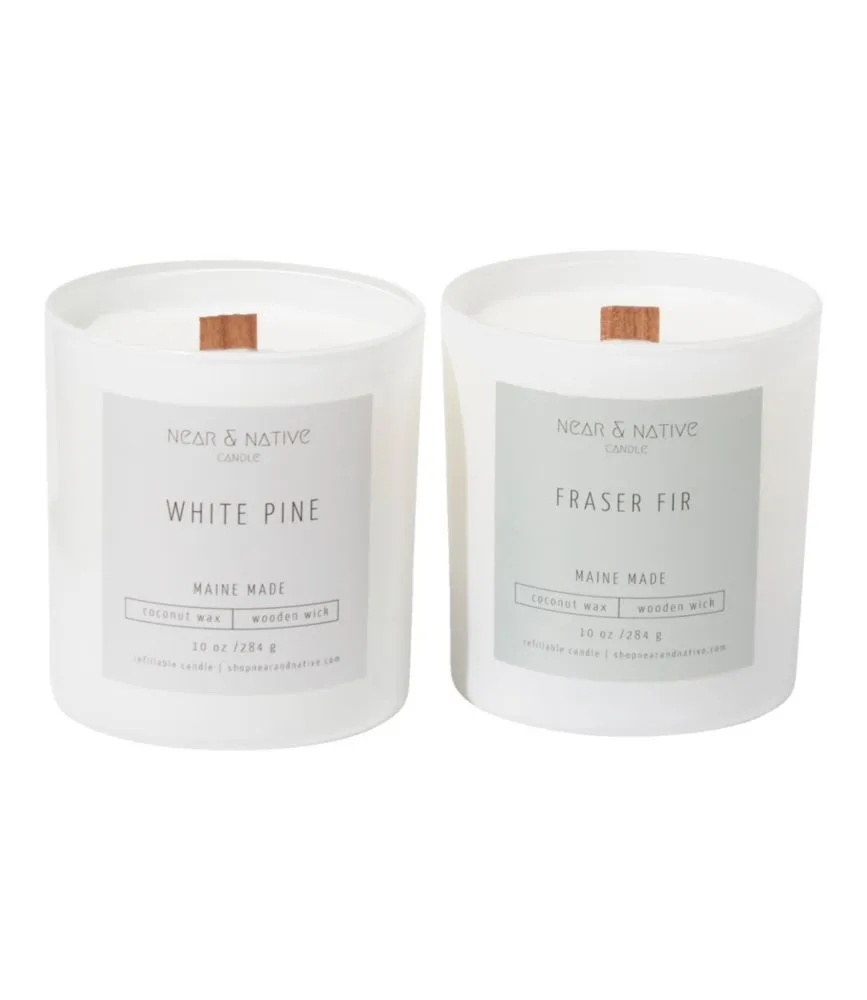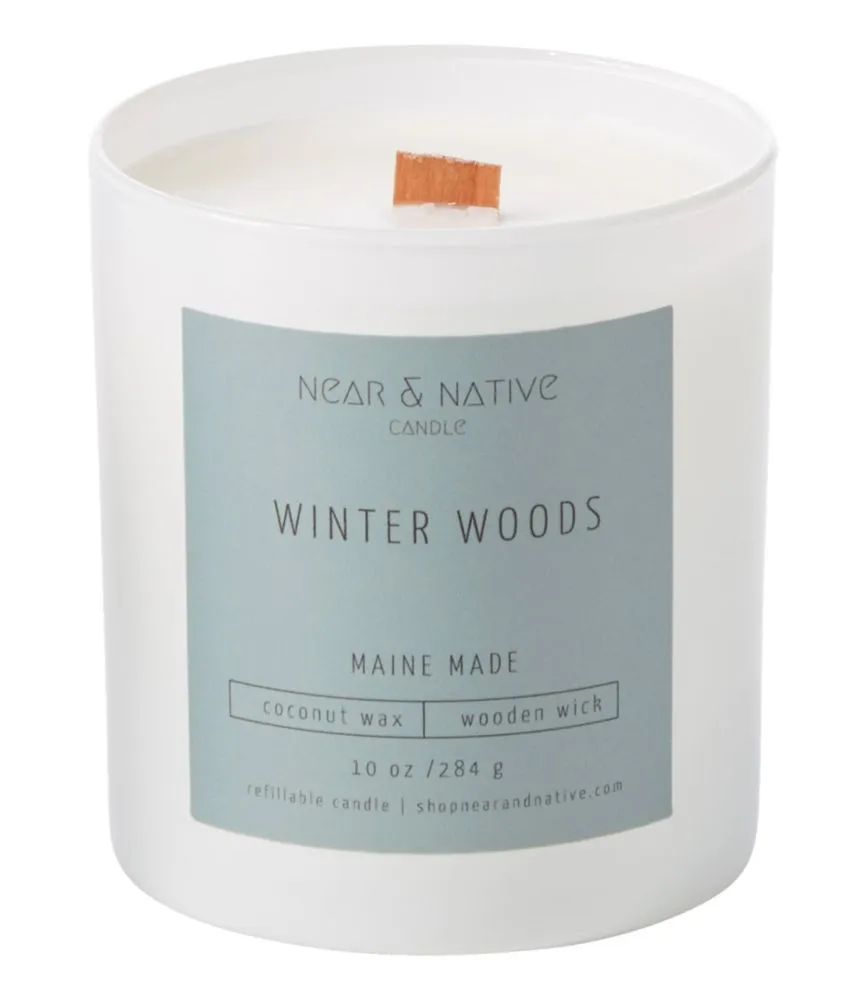 Near & Native Candles
Bring a sense of calm to any space with lightly-scented candles, inspired by the woods, waters and mountains of Maine.
Dimensions: 3.5" H x 3" diam.
Weight: 10 oz.
Crafted from virgin coconut creme wax, a blend of natural soy and coconut waxes.
Fragrances are blended with essential and fragrance oils for a delicate, calming scent.
Wooden wick offers a cleaner burn — and a soft crackling sound.
Glass vessel.
Hand poured in small batches — right here in Maine.
Delicately scented, with a smooth, creamy white consistency.
Fig & Coconut: A dewy, fresh fig scent with coconut, light florals and base of cedar wood and amber.
Juniper & Lavender: Lavender and juniper blended with sage and cardamom.
White Pine: Traditional pine scents with notes of eucalyptus, mint, cypress and tonka bean.
Sea Salt & Citrus: Driftwood, juniper, lavender, vanilla, salt air with orange.
Fraser Fir: Citrusy top note and earthy cyprus fragrance mixed with woodsy balsam fir & moss.
Maine Maple: Warm and welcoming fall scent, with hints of butterscoth, caramel and sea salt.
Winter Woods: Woody, fresh notes of Blue Spruce, citrus, golden rose and sandalwood.
The blend of soy and coconut waxes has a longer burn time than just soy or paraffin wax.
Each candle offers approximately 55 hours of burn time.
Wooden wicks are sourced from Forest Stewardship Council certified mills to help tree conservation.
Made in the USA.