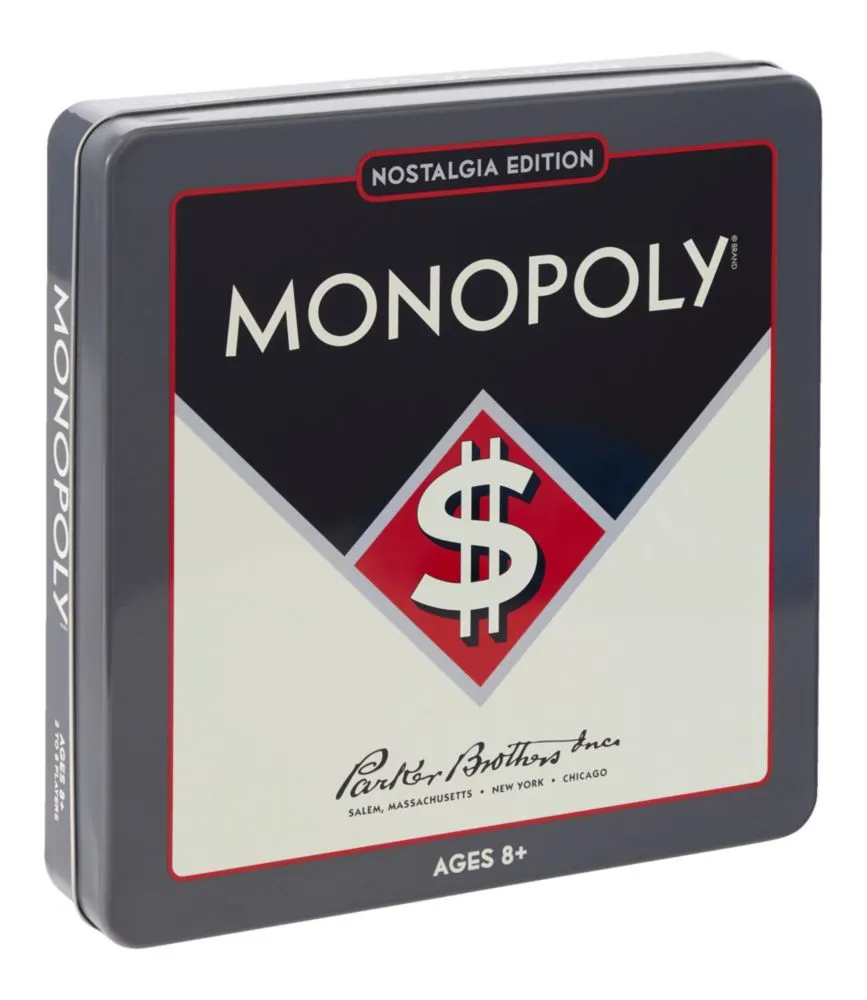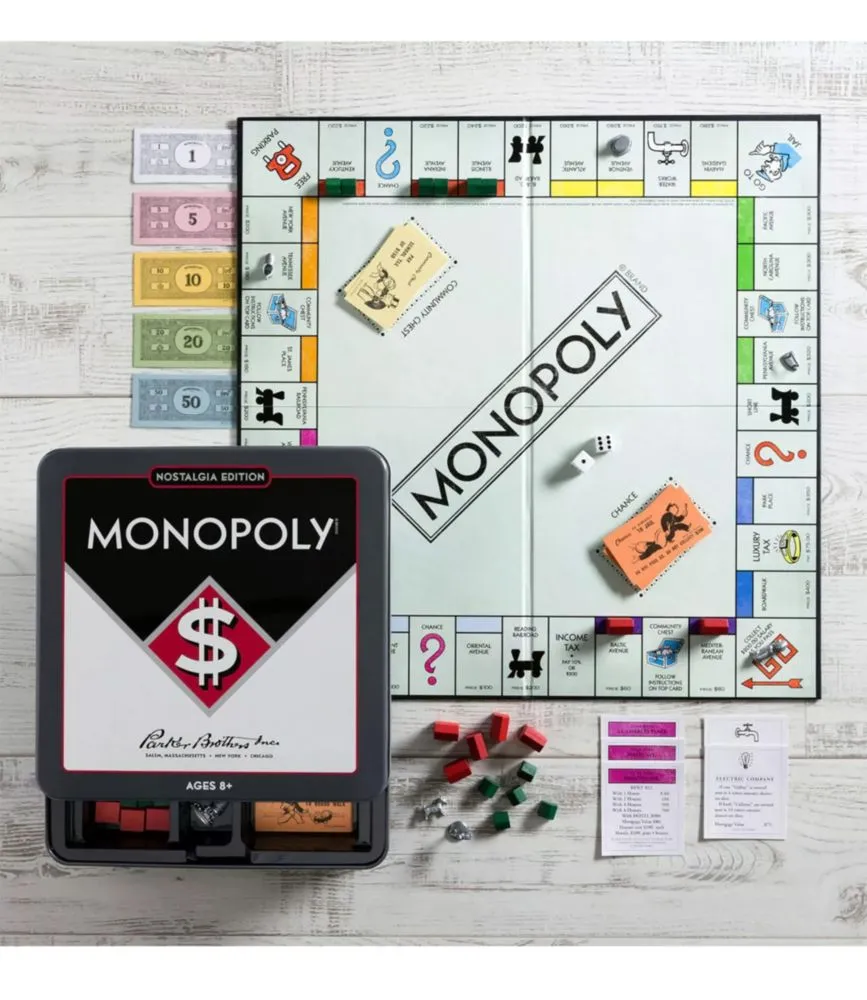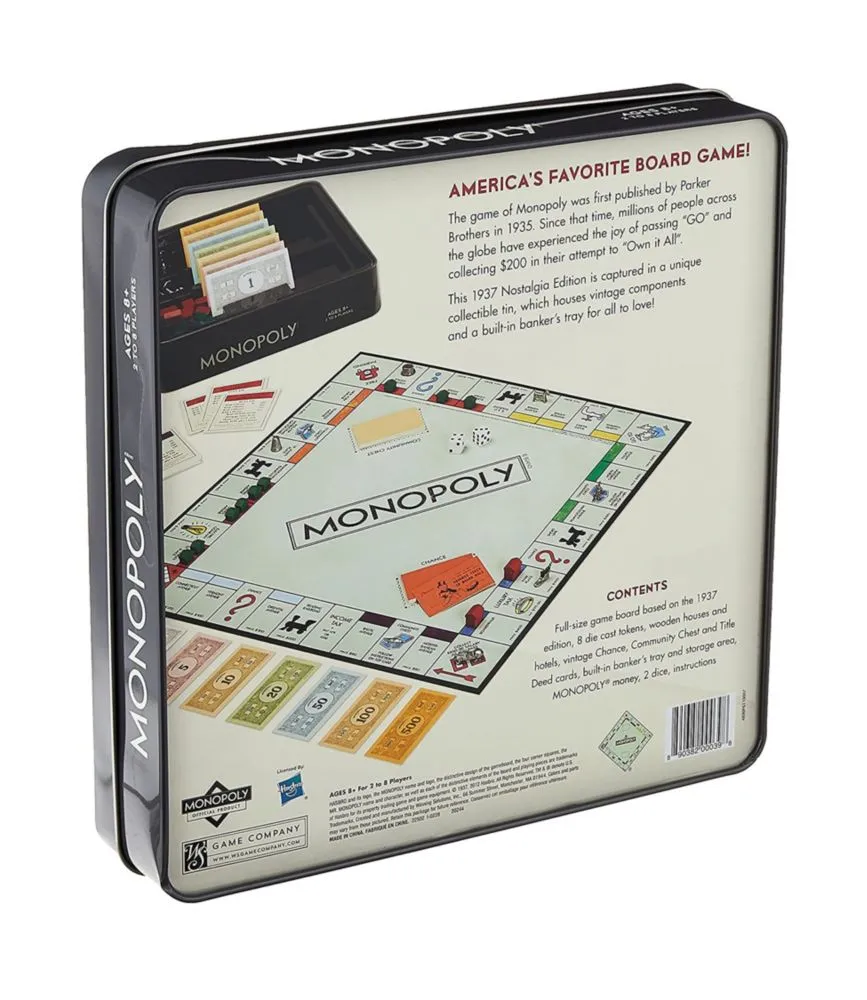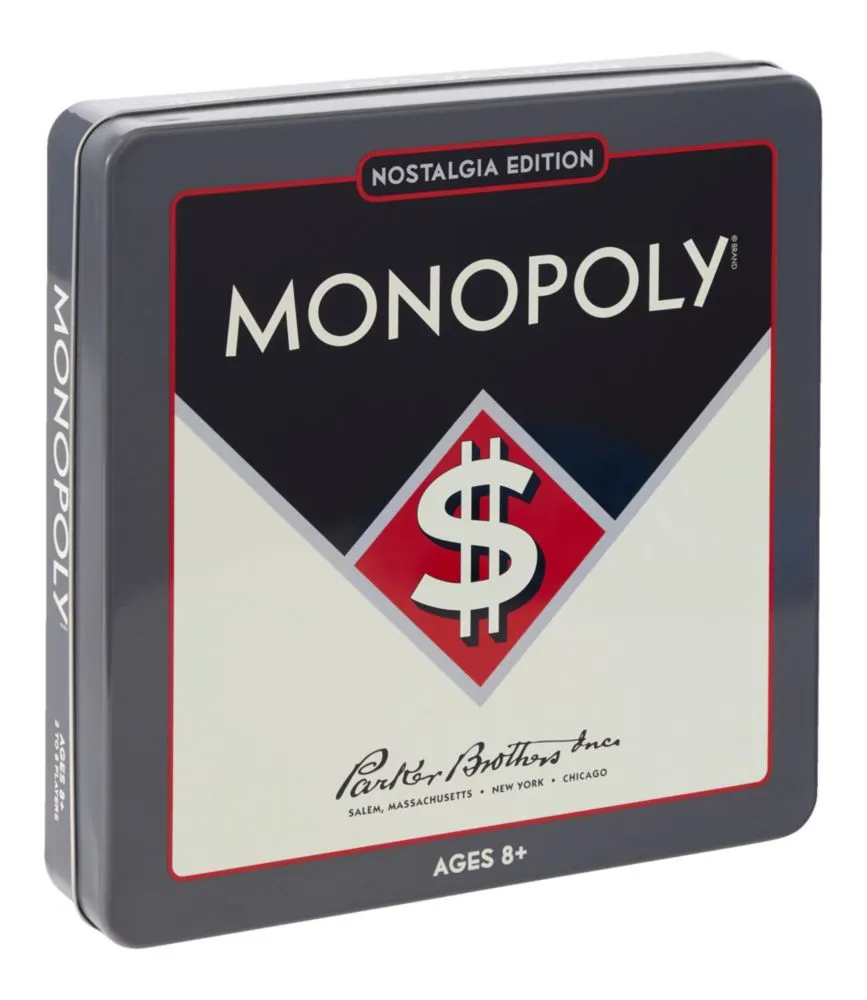 Monopoly Game Tin
Gather the group for fun and competitive game night with this special edition Monopoly® game board, featuring graphics inspired by its original 1936 version.
Dimensions: 10.5" x 10.5" x 2.25".
Dimensions: 18.5" x 18.5" (unfolded).
Weight: 3 lb.
Game board, zinc diecast pawns, wooden houses, cards and storage tin.
Classic property trading game, featuring vintage-style graphics and gameboard.
Game unfolds to a full-size board.
Game tin makes it easy to store and stack — great for home, camping and gift giving.
Storage tin includes a built-in banker's tray.
Includes storage tin, instructions, foldable game board and game pieces.
2-8 players.
Ages 8+.
Imported.