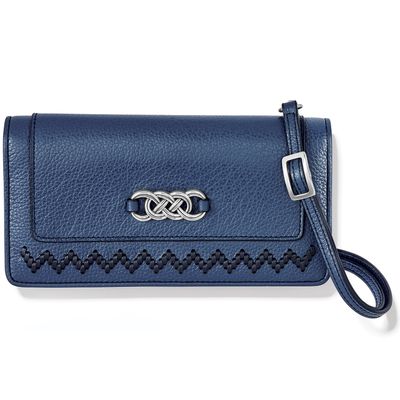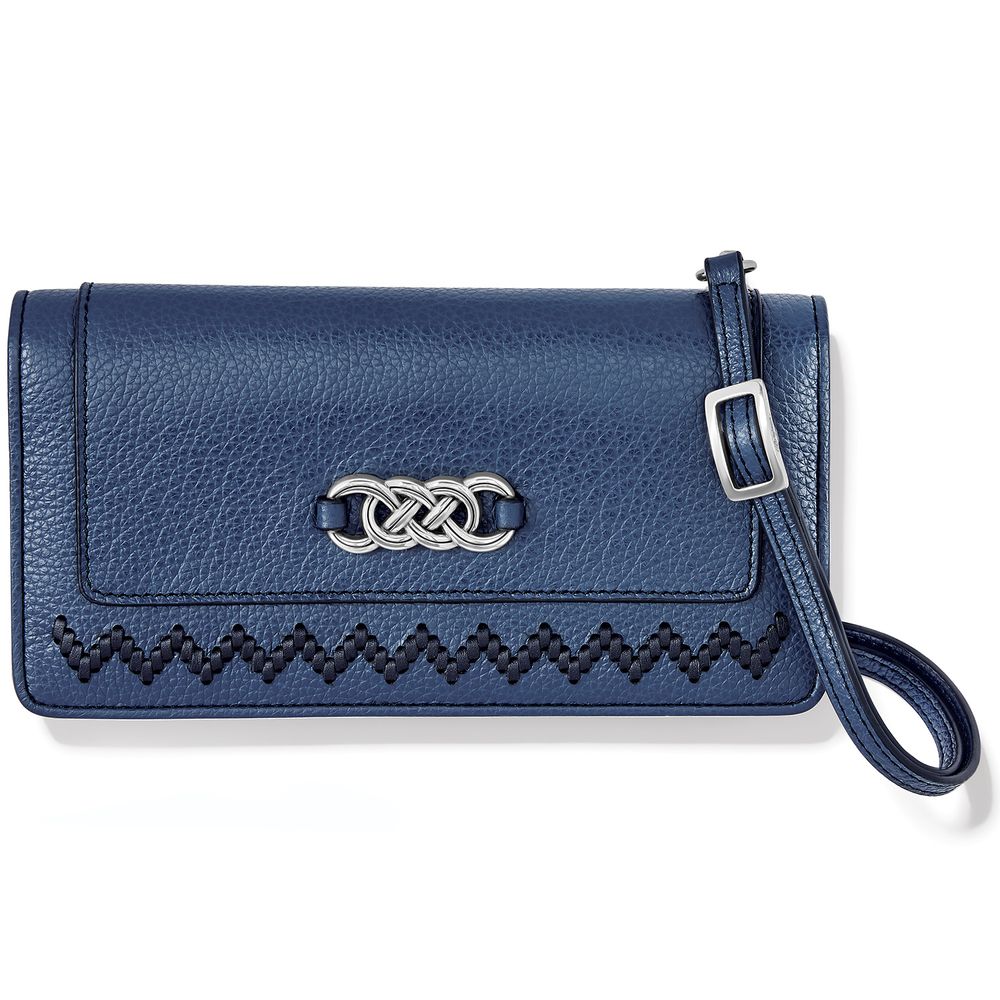 Interlok Rockmore Wallet
A companion we have been waiting for – a matcher to the zigzag hand lacing details on the Interlok handbags, this wear-out or tuck-into-your-bag silhouette is perfect either way.
Width: 7 1/2"
Height: 4"
Depth: 1"
Credit Card Slots: 11
Interior Pockets: 5
Strap: 15" - 30" Detachable
Exterior Material: Leather
Exterior Pockets: 1
Closure: Snap
since this is a natural product, clean and condition regularly.
just wipe down with a dry 100% cotton cloth, keeping it away from water or any silver cleaners.