Home
Goji & Tarocco Orange Decorative Tin Candle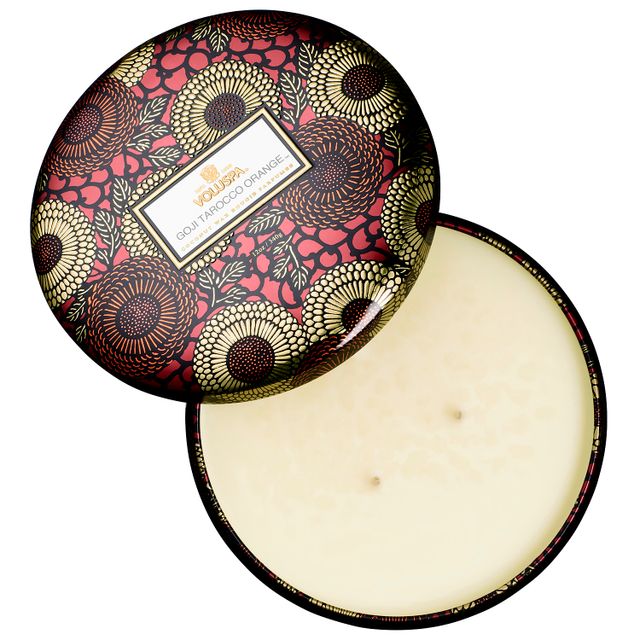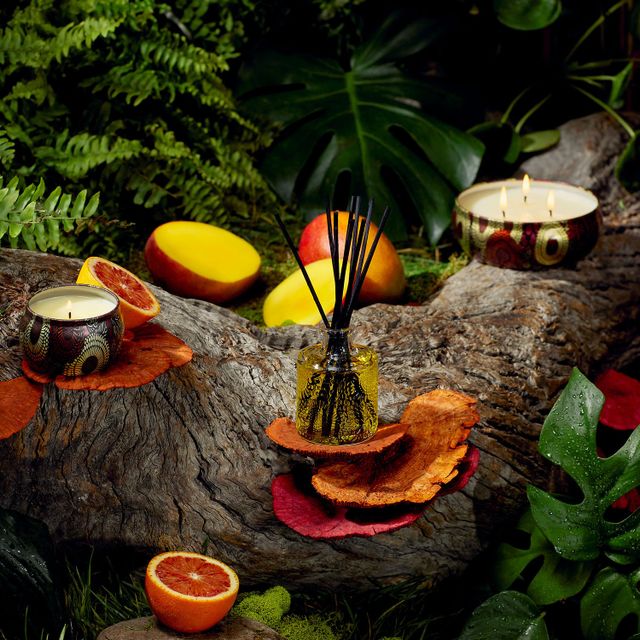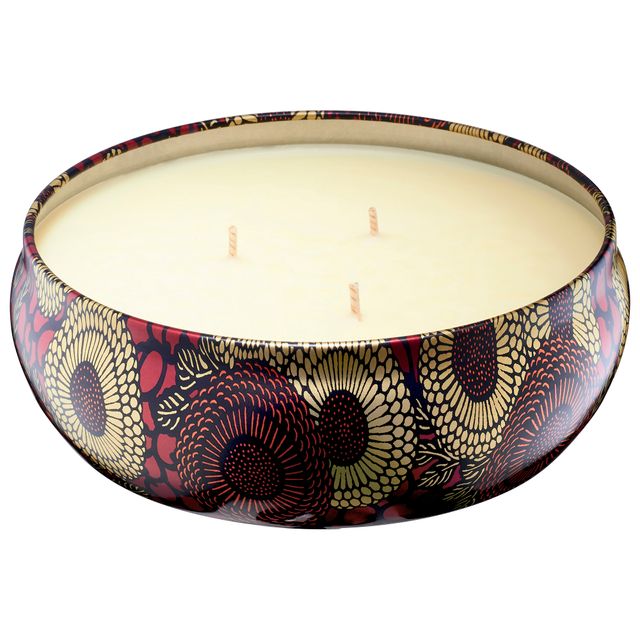 Goji & Tarocco Orange Decorative Tin Candle

Fragrance Family: Fresh

Scent Type: Fresh Citrus & Fruits

Key Notes: Goji Berry, Ripe Mango, Tarocco Orange

Burn Time: 40 hours for 12 oz, 25 hours for 4 oz

Fragrance Description: This scented candle awakens the senses with bold, bright notes of goji berries, ripe mango and tarocco orange. The complex citrus and fruit combination is a freshly squeezed aroma that lifts the spirits and adds a vibrant shine to your day.

About the Candle: VOLUSPA's clean burning coconut wax blend is hand-poured into a decorative tin and topped with a lid that keeps the candle dust-free when not in use. The fragrance can be enjoyed for 40 hours of burn time. VOLUSPA candles are designed and hand-poured in the USA and feature 100-percent natural wicks.