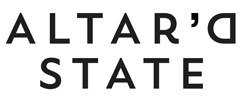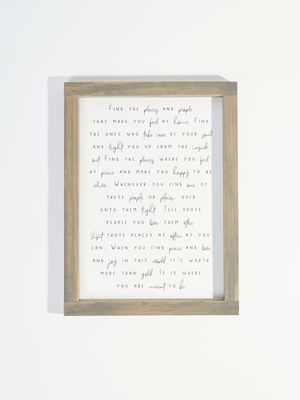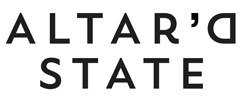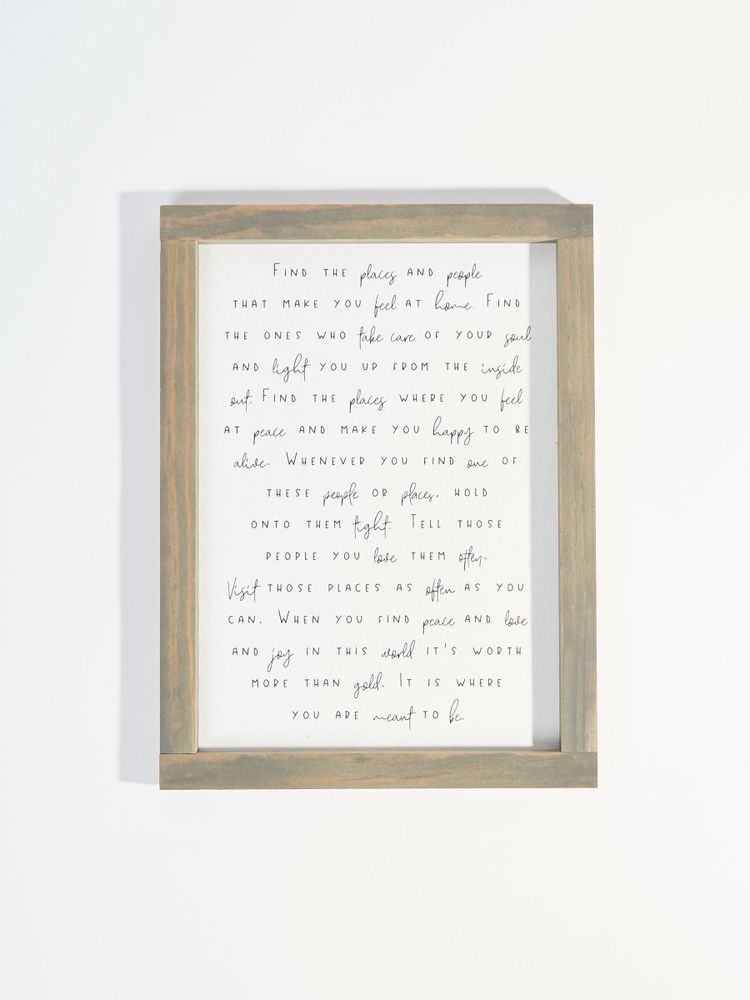 Feel at Home Wall Art
Share an inspirational message with all that come into your home with this inspiring wall art. This wall art has a stunning wood frame and canvas backing that will look beautiful in any home.
MATERIAL: WOODEN FRAME, CANVAS ART
INSPIRING MESSAGE, EACH FRAME IS UNIQUE
Made in U.S.A.