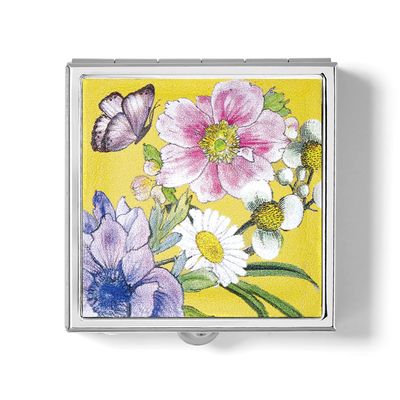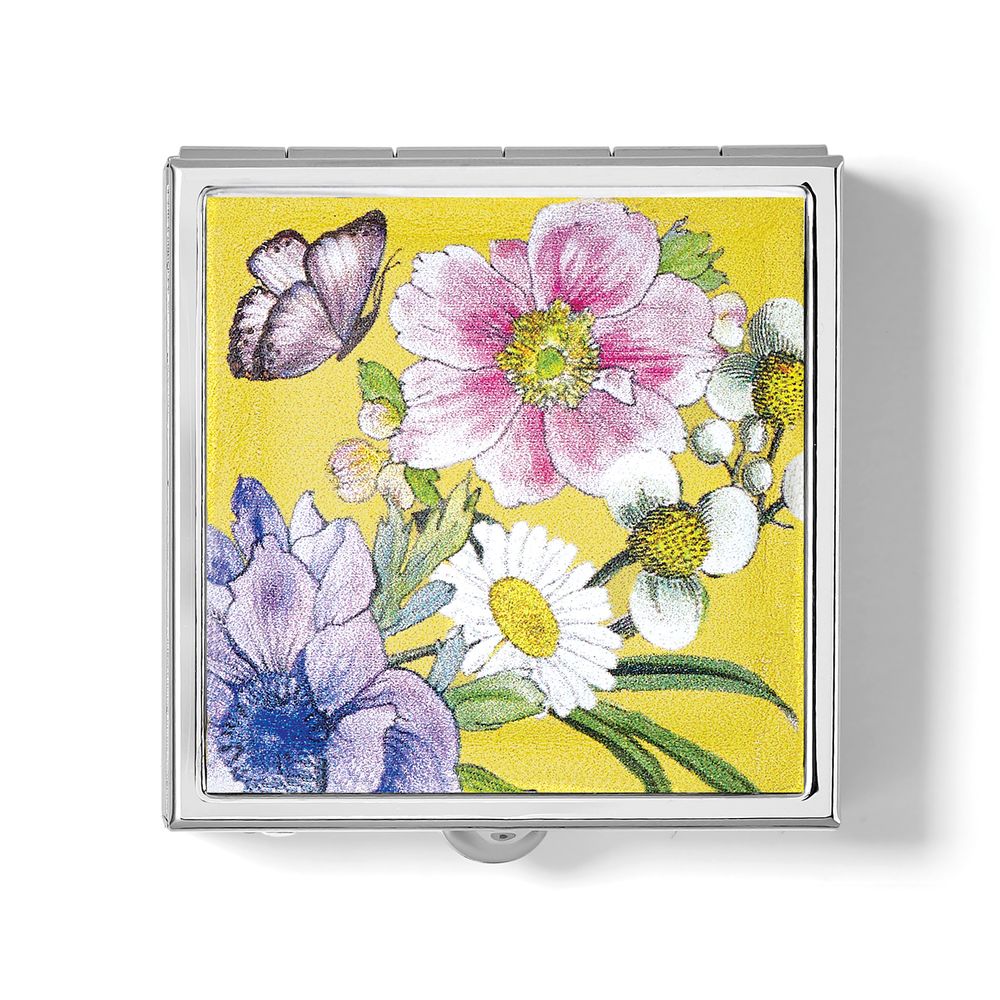 Blossom Hill Garden Pill Box
The classic florals in our designer's original Blossom Hill Collection are back, and she added sunflowers and daisies blooming against happy springtime Lemondrop Yellow to this artful pillbox.
Width: 1 1/2"
Height: 1 3/4"
Top Closure: Pressure retractable closure
since this is a natural product, clean and condition regularly.
just wipe down with a dry 100% cotton cloth, keeping it away from water or any silver cleaners.