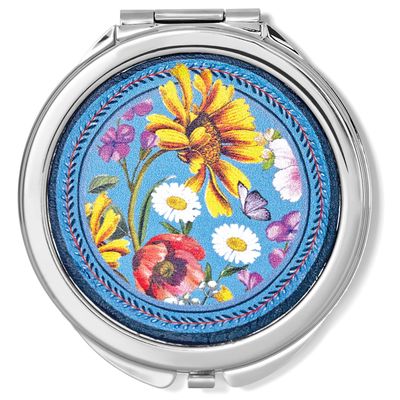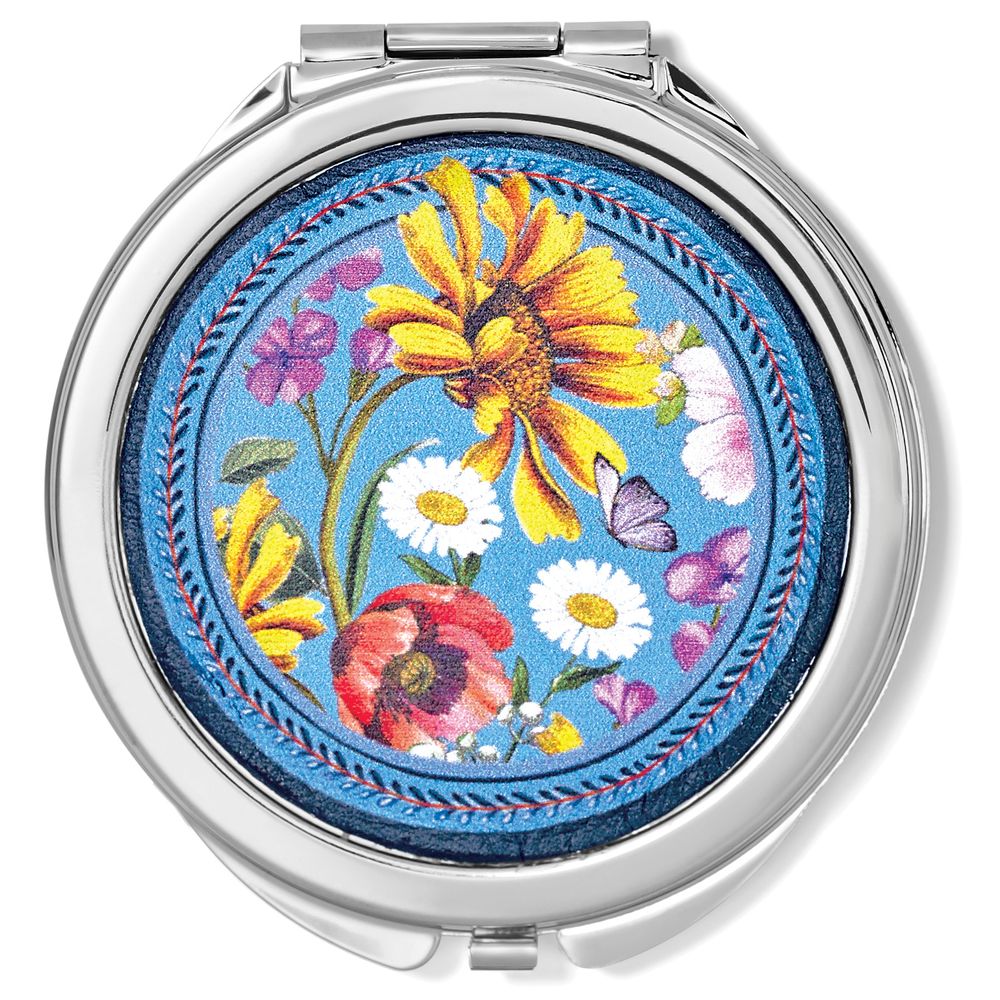 Blossom Hill Garden Compact Mirror
Our designer's original artwork was engineered to fit the silhouette and we used our state-of-the-art leather printing machine to print her garden art on the blue, custom-colored leather adorning this compact mirror.
Width: 2 3/4"
Height: 2 3/4"
Depth: 1/2"
Exterior Material: Leather
Top Closure: Pressure retractable closure
Features: 1 side 2.5 magnification
since this is a natural product, clean and condition regularly.
just wipe down with a dry 100% cotton cloth, keeping it away from water or any silver cleaners.